Young The Giant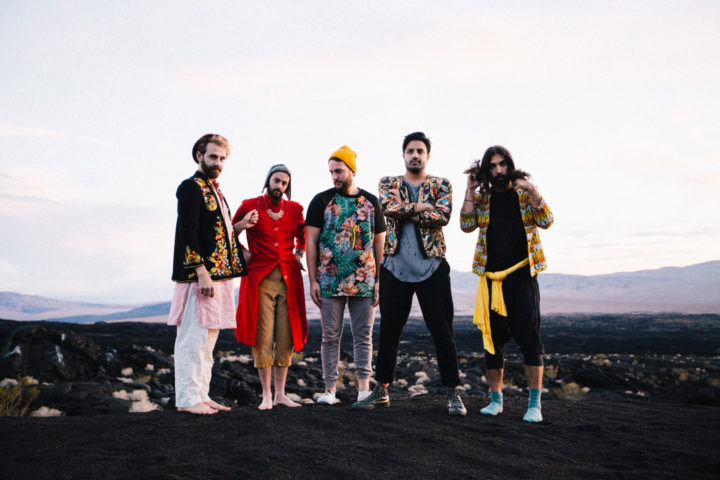 Los Angeles quintet Young the Giant continue to brave new sonic landscapes with their wildly adventurous third album, Home of the Strange. On this new release, the band explores their expansive musicianship with boldly eclectic arrangements anchored by a keen melodic presence.
To direct the band's continued evolution, they collaborated with producer Alex Salibian (Elle King, Mikky Ekko) and Executive Producer Jeff Bhaskar, 2016 Grammy winner for Producer of the Year. Thematically, Home Of The Strange builds from the opening track "Amerika", a song inspired by Franz Kafka's posthumously published and unfinished novel of the same name. The poignant message and bold sonics on Home of the Strange have been met with critical acclaim, leading to an NPR interview expanding upon the immigrant experience and Rolling Stone referencing "a new-wave sheen that flatters (the band)."
Young the Giant first broke through with their 2010 self-titled debut album, which featured the RIAA-gold certified hits, "My Body" and "Cough Syrup." This was followed by the release of 2014's Mind Over Matter, which was both a commercial and critical success and prompted The New York Times to call [Lead singer Sameer Gadhia] "one of the great contemporary rock voices." Since then, the band has toured the world, with their most recent route featuring sold-out performances at Radio City Music Hall, The Greek Theatre, and Aragon Ballroom. They have become a festival mainstay at high profile outings such as Bonnaroo, Austin City Limits, Lollapalooza, Outside Lands, and Governor's Ball among others. Over the course of their career, Young The Giant has charted 5 singles on the Billboard Alternative Top 10.
Sunday, April 9 | Cripple Creek Stage @ 8:00 PM – 10:00 PM