Shimmy & the Burns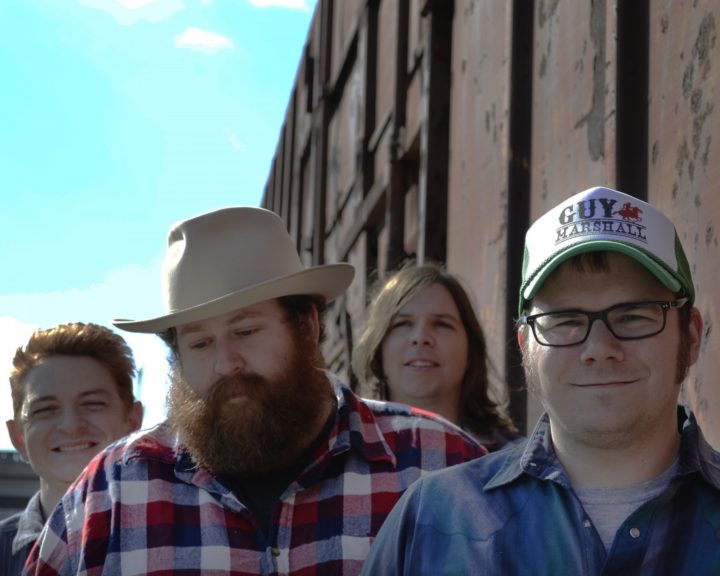 At 30 years old, despite a lifetime of dreaming about being a musician, Brian "Shimmy" Paddock couldn't carry a tune or strum a single chord on the guitar. Many dark nights were spent pouring his innermost thoughts and heartaches into lyrics for songs he didn't think would ever actually be played. After his wife discovered this secret exercise, she encouraged him to learn to play and put music to these words.
Seven years, countless hours of refining instrumental/vocal skills and many shows later, Paddock fronts Shimmy & Burns, a group the Knoxville Music Warehouse describes as, "Sporting that kind of rock n' roll fused with folk perfect for these here parts." Paddock delivers straightforward and brutally honest lines in a voice that sounds like it's been stained with cigarette smoke and soaked in cheap whiskey. Drummer Gurnee Barrett leads a tight, driving rhythm section pushing the band's tunes along while being complemented by the punk infused, understated and passionate lead guitar work of Wesley Harless. Currently, the low end duties are held down by Harless' brother, Will.
Since forming in late 2014, these "damn fine purveyors of American rock n' roll"(The Daily Times) have been performing increasingly successful shows, recorded two self-released, critically-acclaimed albums and continue to expand their tour schedule in support of their most recent record, "Letting Go" with plans to begin recording a third effort in Spring of 2017.
The Shimmy & the Burns experience is best summed up by a recent review of "Letting Go" in which Blank Newspaper says, "you'll be more than pleased by their live sets. Catch them at one of their upcoming shows and raise a glass to this beautiful mess we call life."
Friday, April 7 | Pilot Light @ 8:30 PM – 9:30 PM
Saturday, April 8 | Pilot Light @ 1:45 PM – 2:45 PM
Saturday, April 8 | Boyd's Jig and Reel @ 10:15 PM – 11:30 PM
Saturday, April 8 | Barley's @ 1:00 AM – 2:15 AM