Secret Shows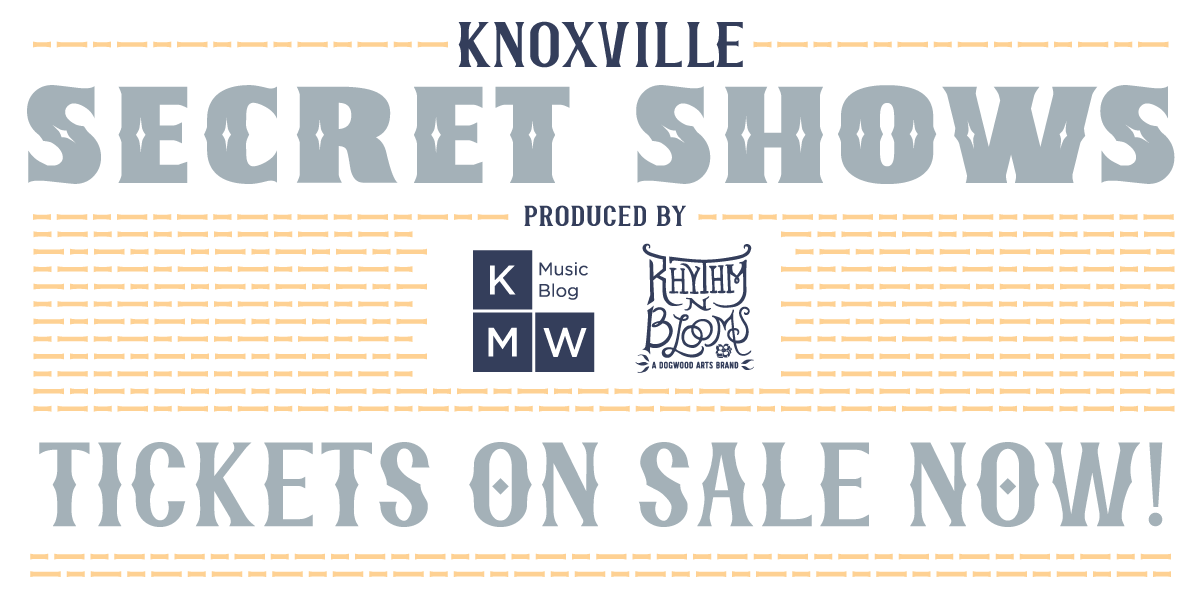 Knoxville Music Warehouse and Dogwood Arts are excited to announce a new partnership to co-produce the Knoxville Secret Shows. Music blog Knoxville Music Warehouse and Knoxville-based nonprofit organization, Dogwood Arts, are working together to build up the Secret Show series and continue to bring newer music talent to Knoxville.
WHAT IS A SECRET SHOW?
The Knoxville Secret Shows occur once or twice a month and feature local and national artists alike. The location of the show remains completely undisclosed until the day before the event. Ticket holders receive an email with instructions to find their way to the music event. Locations include unique spaces like rooftop gardens, trendy storefronts, empty buildings, abandoned warehouses, and many other interesting locations. Tickets to each event remain extremely limited to provide an intimate setting to experience these artists in a new way.
TICKETS AVAILABLE NOW
Tickets for the fall concerts are on sale now. Click the images below to purchase now.