Knox County Jug Stompers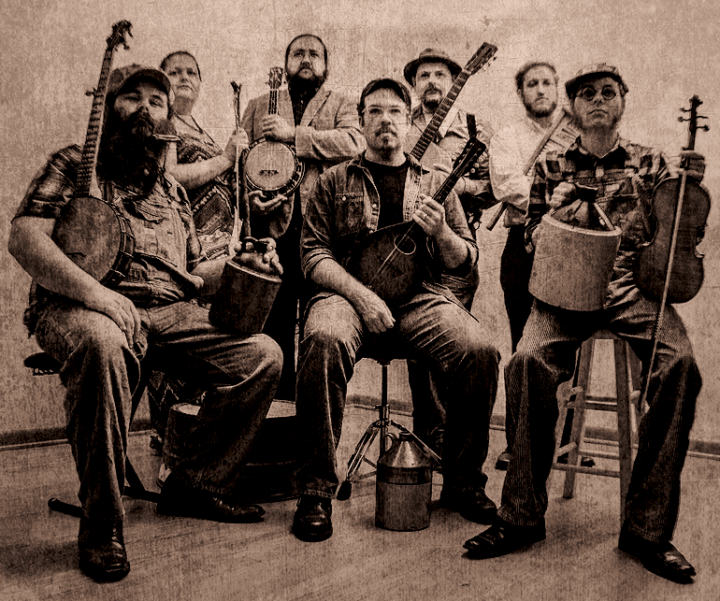 Hailing from the foothills of the Smoky Mountains, the Knox County Jug Stompers produce a curious and exciting blend of old-time string band, country blues, and jug band genres. What started out as friends jamming and sharing their love for jug and string band music quickly developed into a foot stompin' full-fledged jug band extravaganza. The past five years the group has performed at or appeared on: The International Biscuit Festival Songwriting Competition(winners of 2013, 2014, and 2015), , Food Network's show Extra Virgin Americana, WDVX's Blue Plate Special, Red Barn Radio Show, Dollywood's BBQ and Bluegrass, Museum of Appalachia's Fall Homecoming, Muddy Roots Fest, A Simple Life Magazine's
Days of the Pioneer Antique Festival, Paint Rock Valley Old Timey Craft and Bluegrass Festival, Sugarlands Distillery (Gatlinburg, TN), Boyd's Jig and Reel (Knoxville, TN), and was featured on a Bogangle's Biscuits commercial.
Saturday, April 8 | Lonesome Dove Courtyard @ 6:45 PM – 8:00 PM