Dave Eggar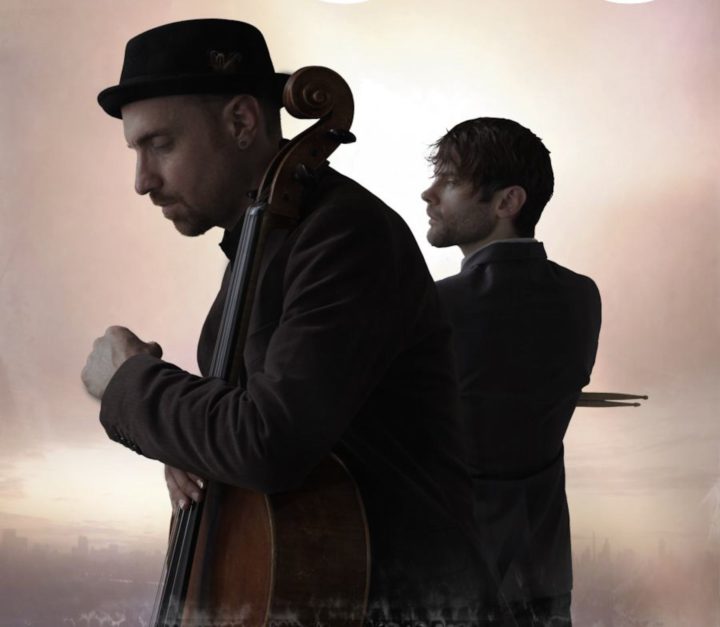 Dave Eggar's body of work is consistently greeted with superlatives and rave reviews. It's a luxury not often enjoyed by an artist who records in diverse genres and performs live in multiple musical categories, seamlessly moving between each, be it Pop, Rock, Jazz, R&B, New Age, World or Classical music. His ability to effortlessly blur the lines between any musical style is truly unique. That's the magic of Dave Eggar.
Dave's soon-to-be released CD project and companion DVD video, Kingston Morning, was recently recorded in Brooklyn, NY, Kingston, Jamaica, and Big Stone Gap, Virginia. Released by Domo Music Group (www.domo.com), favorite Eggar tracks on the release include Earth's Paradise (vocals by Jamaican roots reggae legend Luciano); Follow Me to the Sun (vocals by Chuck Palmer); High Atmosphere (vocals by NPR's Robin & Linda Williams — Prairie Home Companion); Itsbynne Reel and Jacob's Vision (vocals by Bluegrass legend Dr. Ralph Stanley — O Brother Where Art Thou).
Eggar says this project was an especially moving and emotional recording for to make. He notes, "This is a project of ingenuity and improvisation which took many hours of dedicated perseverance to complete. With open minds and open hearts, our lives were forever changed as these unique Reggae and Appalachian collaborations took shape. As we immersed ourselves in these seemingly disparate cultures, amazing similarities in the history and storied cultures emerged. Their individual hopes, dreams and the power of the music eventually seemed to bring the music and people of Jamaica and Virginia ever closer together."
Dave continues, "My imagination has always been captivated by the music and culture of Jamaica and Appalachia. These journeys to Kingston and Big Stone Gap were truly a life altering experience for me. I am especially proud of the music that has been produced as a result of our efforts."
A musical prodigy as a child, Dave Eggar began playing the cello and piano at age three. By the age of seven, Dave had performed on Broadway and with the Metropolitan Opera. He debuted at Carnegie Hall at the age of 15. Dave is a graduate of Harvard University and the Julliard School's Doctoral Program.
Mr. Eggar has appeared worldwide as a solo cellist and pianist. A virtuoso of many musical styles, Dave has performed and recorded with artists in numerous genres including Evanescence, The Who, Michael Brecker, Josh Groban, Coldplay, Beyonce, Pearl Jam, Fall Out Boy, Dave Sanborn, Kathleen Battle, Ray Lamontagne, Roberta Flack, The Spin Doctors, Dianne Reeves, Brandy, Carly Simon, Phil Ramone, Hannah Montana, Duncan Sheik, Sinead O'Connor, Bon Jovi, Manhattan Transfer, Corinne Bailey Ray and many more.
His list of awards and accomplishments includes accolades from Time Magazine, ASCAP, the National Endowment for the Arts, Sony Records Elevated Standards Award in classical music, the Geraldine Dodge & Leonard Bernstein Foundations, and at 15 was the youngest winner in the history of the Artists International Competition.
Dave's mission to "not just cross over, but to cross through" multiple genres of music is apparent in all of his releases. Whether it's classical, reggae, bluegrass, jazz, pop, or world music, Eggar finds a common voice within his musical vocabulary and introduces it with his own unique imaginative vision.
Friday, April 7 | Jackson Terminal @ 6:45 PM – 7:45 PM
Friday, April 7 | Barley's @ 12:15 AM – 1:30 AM
Saturday, April 8 | Boyd's Jig and Reel @ 5:30 PM – 6:30 PM