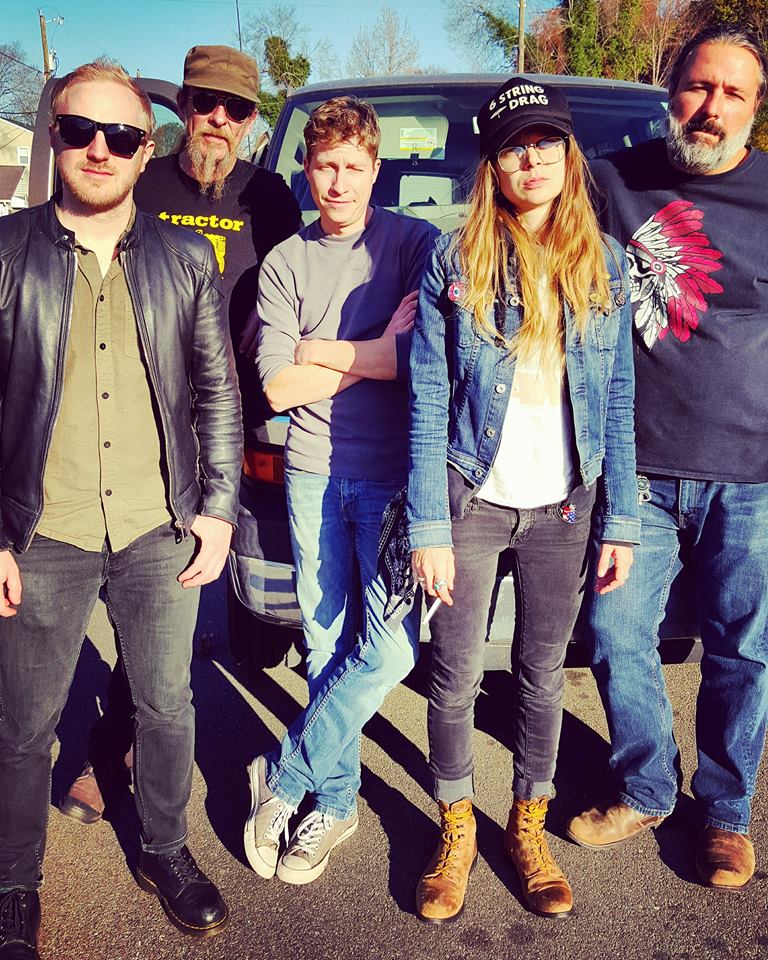 Sarah Shook & The Disarmers are a country band with a sneer, a bite, and no apologies. Shook's original songs take on the usual country spin on shitty relationships, bad decisions, and excessive alcohol consumption for damn good reasons.
When Shook's first band, Sarah Shook & the Devil, broke up after a solid three year plus run, Shook and her guitarist, Eric Peterson, continued to meet, practice, and plan. In late 2013 they put together brief stint called The Dirty Hands which ended after a handful of shows. The project they were looking for soon arrived with the addition of former Two Dollar Pistols frontman, John Howie Jr., (now frontman for John Howie Jr. & the Rosewood Bluff) as drummer. Sarah Shook & the Disarmers was born.
Shook and chief engineer of Manifold Recording Studios, Ian Schreier, had worked together some years before when he supervised intern Mario Bianchi recording the Devil's seven song EP simply titled, Seven. Shook and Schreier had been discussing creating a full length album together for an age and, finally, during the first weekend of April, 2015, it happened. After nearly a decade of playing solo or fronting a band, Shook released her first full-length album, Sidelong, on October 16, 2015, at the Cat's Cradle Back Room in Chapel Hill, North Carolina.