Paul Thorn's Mission Temple Fireworks Revival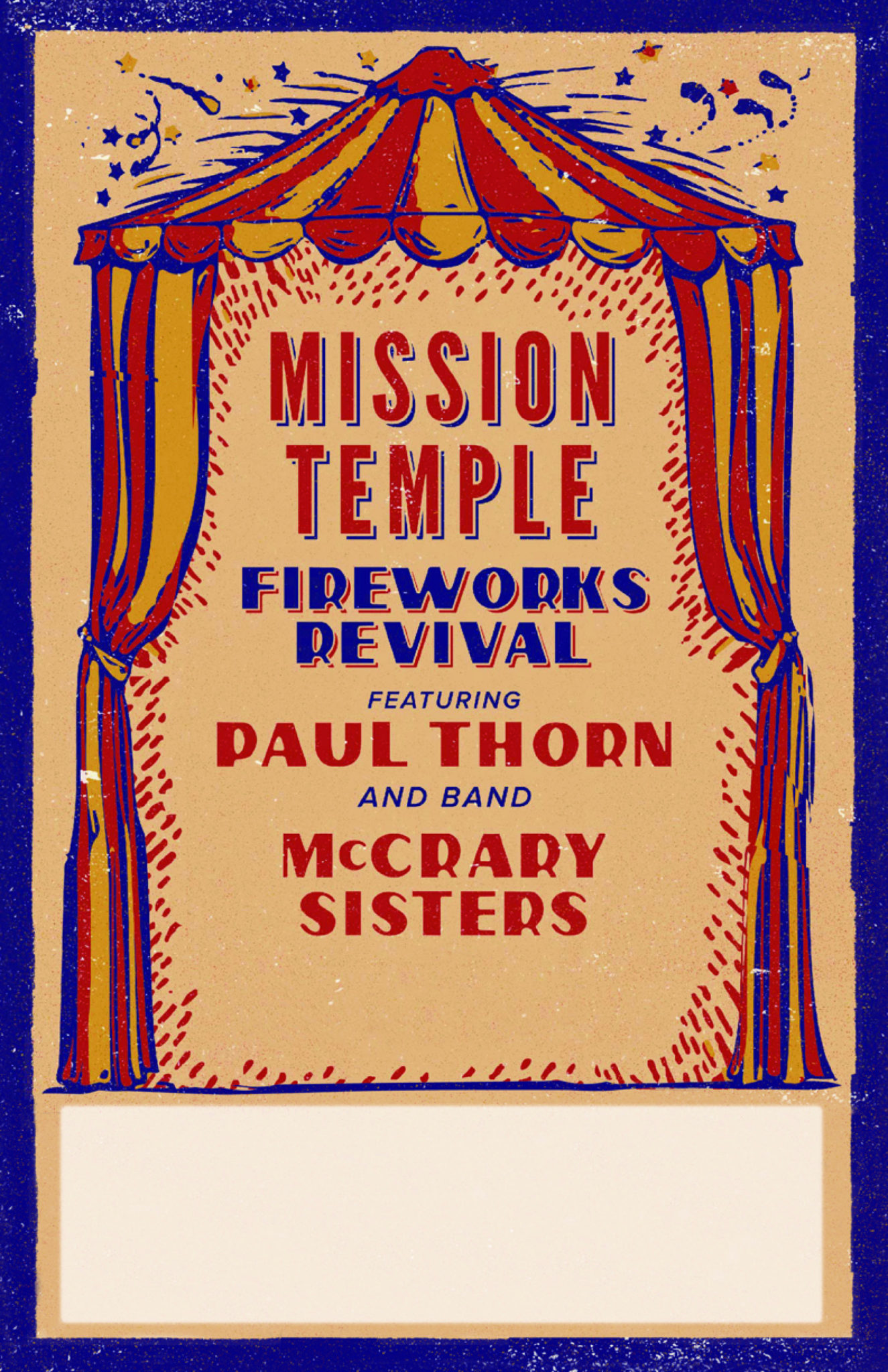 Southern raconteur Paul Thorn and his crack band plus gospel singing quartet the McCrary Sisters will perform together for a soulful, wide-ranging and funky show that will have the audience up and stamping their feet. This one-of-a-kind experience will be, as Paul Thorn says, "like taking a 6-pack to church!"
About Paul Thorn:
Among those who value originality, inspiration, eccentricity and character – as well as talent that hovers somewhere on the outskirts of genius, the story of Paul Thorn is already familiar. Raised in Tupelo, Mississippi, among the same spirits (and some of the actual people) who nurtured the young Elvis generations before, Paul Thorn has rambled down back roads and jumped out of airplanes, worked for years in a furniture factory, battled four-time world champion boxer Roberto Duran on national television, signed with and been dropped by a major label, performed on stages with Bonnie Raitt, Mark Knopfler, Sting, and John Prine among many others, and made some of the most emotionally restless yet fully accessible music of our time.  Paul Thorn has created an innovative and impressive career, pleasing crowds with his muscular brand of roots music – bluesy, rocking and thoroughly Southern American, yet also speaking universal truths. And now, in celebration of the 20th anniversary of his first and major label debut, "Hammer and Nail," he has released a live version of all of the songs from that record, recorded on last year's Cayamo cruise – "Hammer and Nail Live."
About The McCrary Sisters:
For the McCrary Sisters (Ann, Deborah, Regina and Alfreda), the daughters of the late Rev. Samuel McCrary – one of the original members of the legendary gospel quartet The Fairfield Four – music is a birthright, a lifelong love affair, a sometimes career, an indescribable joy, and occasionally, a cross to bear.  The McCrary's home was filled with music as they grew up, whether it was the Fairfield Four or frequent guests that included gospel greats like Shirley Caesar and James Cleveland. The sisters have released three studio albums; their most recent is a live album. The McCrarys have also been part of numerous all-star "house bands" on broadcast shows including Americana Music Honors & Awards, PBS Salute to Troops at the White House, Grammy Legends, CMT Festival and CMA Awards.