Andy Wood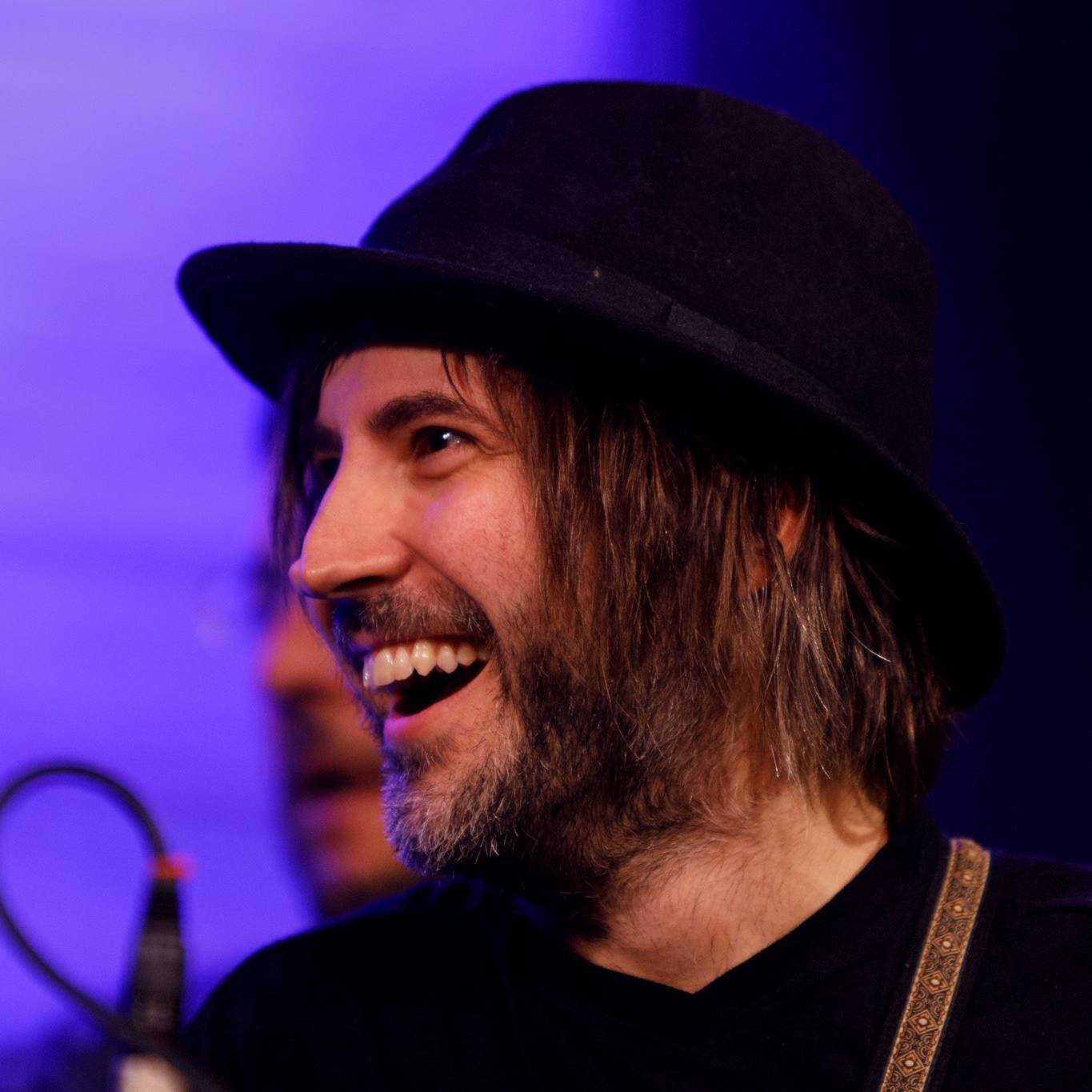 Multi-instramentalist Andy Wood started out on the mandolin at the tender age of 5. Coming from a musically oriented family in east Tennessee, his first musical love was bluegrass and he initially learned to play the mandolin and become a proficient musician from his grandfather, Paul Birchfield, and cousin Brian Arrowood.
Andy's early exposure to bluegrass allowed him to develop a phenomenal technique and superb all-around musicianship. Constant musical activity soon had Andy participating in various bluegrass and country music competitions and winning the top prize wherever he played. At the age of 16, Andy finished second at the world championship mandolin contest in Winfield, Kansas.
Two years later, Andy picked up the electric guitar. Although having played the acoustic guitar in addition to the mandolin, the electric guitar was a new adventure. Soon though, Andy was playing along to songs that featured studio legends like Mike Landau, Dan Huff, Brent Mason, and John Jorgenson.
It wasn't until Andy was 20 years old that he started becoming aware of rock virtuosos such as Eddie Van Halen, Joe Satriani, Steve Vai, John Petrucci, and Paul Gilbert. Musically curious and open minded, Andy soaked up the music and playing of these great players and started to incorporate these influences into his own developing style and sound.
At the age of 22, a mere 4 years after taking up the electric guitar, Andy entered the Guitarmeggadon National Guitar Competition which was sponsored by Guitar Center. Andy won the competition amongst a field of greater than 3,400 contestants.
Shortly after winning the contest, Andy became a founding member of the band "Down From Up," a modern heavy rock outfit based in Knoxville, Tennessee. The band released its first album titled "From Ashes To Empire" and immediately went on tour to support the album opening up for 10 Years (Universal/Republic).
Other credits in Andy's career include touring with various acts ranging from country artist Billy Dean to the Christian metal band Disciple. Andy released his debut solo instrumental record, "A Disconcerting Amalgam," that features renowned guest artists Jeff Sipe, Stu Hamm, Adam Nitti, and Lester Estelle. The broad range of genres covered include fusion, rock, metal, and acoustic bluegrass.
Andy's style encompasses various modern guitar techniques. From blistering alternate picking, smooth and swift legato, clean sweep picking and bends, Andy's lead technique and proficiency is second to none. In addition to his lead playing skills, Andy has tight and catchy rhythm/riffing abilities which make him a versatile guitar player. To cover the myriad of techniques and sounds that Andy needs, he uses the Diezel Herbert, Diezel Einstein and two Diezel front loaded G12K100 4×12 speaker cabinets.
Andy is thrilled to play his own Signature Series Suhr Guitars.