Artist To Watch: Gogol Bordello
Monday, February 20th, 2017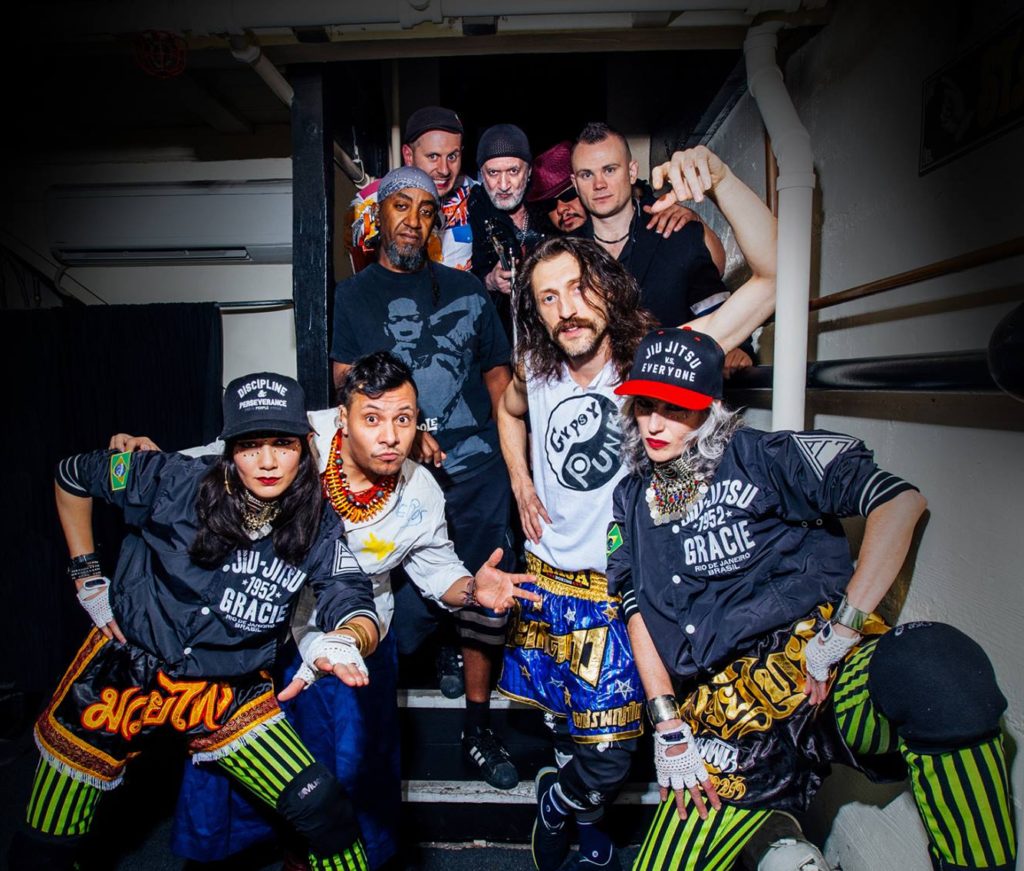 When Gogol Bordello released its first album, Voi-La Intruder, in 1999, there probably weren't many people who weren't members of the band who thought the world needed a Ukranian-Russian-Israeli-Ethiopian-American folk-punk band. There probably weren't many people besides Eugene Hütz who had considered that such a thing could exist.
Now, almost 20 years later, Hütz and his crew are six albums deep into one of the 21st century's most unconventional experiments in demolishing conceptual borders and genre boundaries. The band's most recent album, Pura Vida Conspiracy, from 2013, is as urgent and politically pointed as Voi-La Intruder. It's a project that feels more important than ever in 2017.
Gogol Bordello combines the folk traditions introduced by whoever's in the band at the time—there are eight current members, from Europe, Latin America, Africa, and the United States, and a dozen other musicians with international roots have rotated in and out of the band over the years—with the volume and speed of punk. You could think of the band as a pan-international version of the Dropkick Murphys, but it's more complicated than that.
Hütz was born in Ukraine and landed in the United States in the early 1990s. He had spent several years after the fall of the Soviet Union in refugee camps in Europe. When he finally got to New York, he encountered a community of immigrant artists, musicians, and writers who helped him shape his vision: music by and for exiles and refugees.
Gogol Bordello's music is enormously fun—loud and punchy, with short, memorable choruses to shout along to—but there's a sense of purpose in it, too. Hütz and his fellow travelers have no regard for convenient marketing labels, but their Gypsy punk cabaret hybrid isn't the kind of smooth crossover cocktail you'd get from some multicultural acts; in Gogol Bordello's concoction, the differences in traditions are as important as the similarities. It's explosive music, full of contradictions and complexities, not easy listening. It reflects the political, practical, and cultural effects of globalization.
"Culture is a living being. The minute the culture is not challenged, it dies. In order to keep it alive, you have to be countercultural," Hütz told The New York Times in 2002. It still applies.
NYT interview link: http://www.nytimes.com/2002/04/14/arts/music-gypsy-punk-cabaret-a-multinational.html
– Matthew Everett
---