Artist To Watch: John Moreland
Monday, January 30th, 2017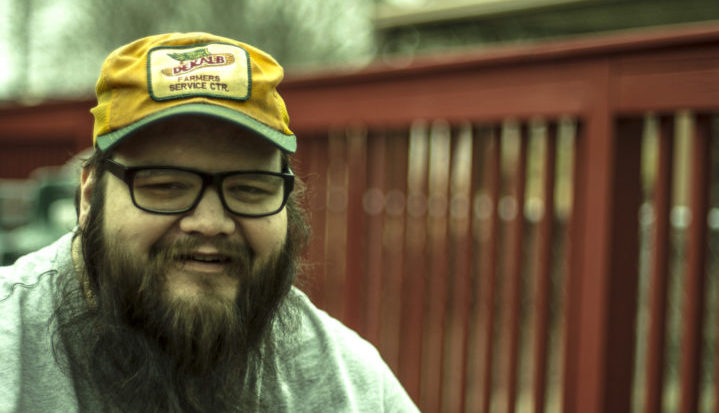 Luckily, I had the jump on listening to John Moreland a few months before his name turned up on the Rhythm N' Blooms lineup. Brian Paddock (Shimmy) of Shimmy & The Burns, a Knoxville based roots rock outfit, was the first one to tip me off to this cat, and I've felt indebted to him ever since.
The first thing you notice when you listen to John Moreland is his distinctive, gruff voice. It's powerful enough to cut through and grab your attention immediately, yet it's gentle enough to give you that warm feeling like all your problems in the world are going to work out okay.
While his gravelly voice is wonderful, what really sets Moreland apart is his songwriting. His voice will draw you in, but his lyrics will break your heart. The songs that he writes are poignant and hauntingly beautiful, and his songs can stop you dead in your tracks. That's why it was a complete shock to learn that he got is start in music playing in punk and hardcore bands.
He cites the time he first heard Steve Earle's "Rich Man's War" from his 2004 record The Revolution Starts Now as a pivotal moment in his development as a songwriter saying that upon hearing it, "totally feeling like somebody punched me in the chest." That's interesting, because the chest punch simile was the way I described my first time hearing John Moreland's "Hang Me In The Tulsa County Stars."
He's described as "alt-country," and he would be my exhibit A in support of my theory that music publications invented the term "alt-country" specifically for country singers who are simply too talented and too original to be thrown in with the likes of Luke Bryan. (Sorry to pick on just Luke Bryan. That's my shorthand for all overly commercialized country music.) If we're into labels, I'd like to use a term for which I credit Josh Smith of Handsome & The Humbles, Sad Bastard Music. (As it turns out, "sad bastard music" comes from the 2000 film High Fidelity, and Josh had been passing that quote off as his own. Sad!) They're tunes to which you can sip whiskey at the end of a long week and get lost in their beauty.
In a really strong first wave of Rhythm N' Blooms lineup announcements, John Moreland is a must-see act. Plain and simple. You're gonna want to see the big guy from Oklahoma boomer sooner, rather than boomer later…. Eh… Eh… So I'll just see myself out. Okay. Thank you for reading. Don't let that horrible joke ruin it. See John Moreland.
– Kent Oglesby
---